Search by Main Ingredient:
or Search by Type:
Soups, Stew & Chili
Asian Beef and Noodle Soup
Black Bean Soup
Broccoli and Cheese Soup
Chili
French Onion Soup
Italian Sausage and Tortellini Soup
Potato Soup
Tortilla Soup



Asian Beef and Noodle Soup

This recipe is very healthy, simple and lots of great flavor. It is a complete meal in a bowl. I love to make extra soup and place it in the refrigerator in a clear jar for everyone to snack on.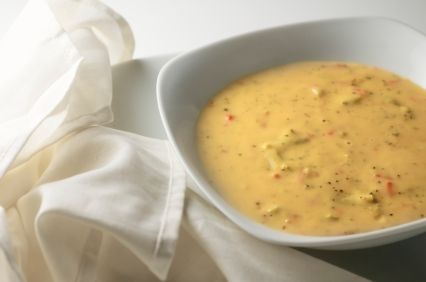 Broccoli and Cheese Soup

Inspired by Panera's Broccoli Cheddar Soup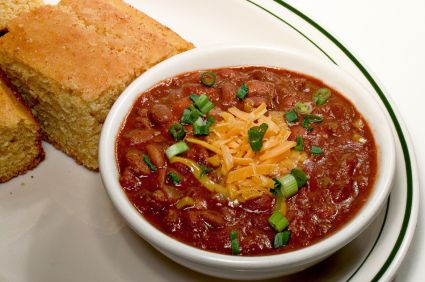 Chili

Chili is wonderful meal on a cold winter's day. With all of the the spices, it just warms you up. Serve with a dollop of sour cream, freshly shredded cheese and freshly chopped cilantro.

French Onion Soup

This is one of my favorite soups. It has a rich broth, caramelized onions, and topped with French bread layered with bubbly golden cheese. Makes me want to go make some right now...Mmmmmm!

Italian Sausage and Tortellini Soup

I found this recipe in a Woman's Day magazine years ago and have adapted it to our family. It is a tasty meal- in-a-bowl soup. Also, can't beat that it is a one pot meal either!

Potato Soup

This is a classic potato soup recipe that is very easy to prepare and very flavorful.

Tortilla Soup

My sister-in-law, Katrinka, has a lot of great recipes that are quick and delicious. This soup is a thick soup with lots of great flavor.

>>><<<