Search by Main Ingredient:
or Search by Type:
Salads
Caprese Salad
Caprese Salad Skewers
Coleslaw Like KFC
Corn and Pea Salad
Crunchy Cabbage Salad
Oriental Chicken Salad
Mandarin Salad
Pea Salad
Peas and Cheese Salad
Southwestern Salad
Sunshine Broccoli Salad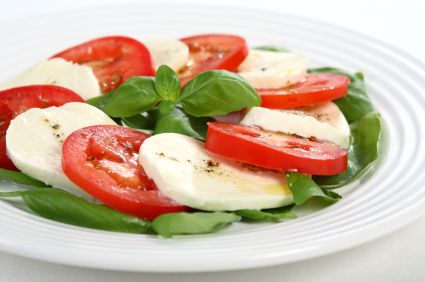 Caprese Salad

Caprese salad or otherwise known as Insalata Caprese, is a very simple yet elegant salad. It uses only fresh ingredients and even in its simplest form is quite delicious. Fresh tomatoes, fresh mozzarella, and ...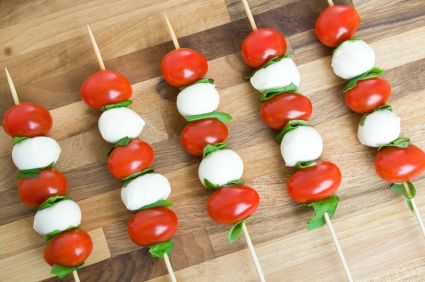 Caprese Salad Skewers

What better way than to put Caprese Salad on a stick? These are very attractive to serve for parties, so simple and delicious!

Coleslaw Like KFC

My favorite coleslaw is from Kentucky Fried Chicken. I love the combination of sweetness and tanginess. This is a recipe that has circulated around the internet time and time again and is one of my favorite copy cat recipes.

Corn and Pea Salad

Crunchy Cabbage Salad

My kids gobble this salad up. My husband asks me to always keep it in the fridge for him to snack on. It is a great way to get the kids to eat cabbage. The Ramen Noodles add a nice crunch to the salad.

Mandarin Salad

I remember having this salad for the first time at a summer company picnic over 20 years ago. One of the co-worker's wives made it and I never got the recipe. Fortunately, just a couple years later I found it in my beloved Betty Crocker cookbook and ...

Oriental Chicken Salad

When we go to Applebee's for dinner, my favorite salad is the Oriental Chicken Salad. After reviewing and testing many different recipes on the internet, this is my version of the grilled chicken salad. The salad dressing is very close to what you get....

Recipe Inspired by Applebee's Oriental Chicken Salad

Pea Salad

This is my mother-in-law's recipe that everyone in the family loves, including guests. It is layered with lettuce, sweet peas, onions, mayonnaise and topped off with bacon. Quite simple to make and best when prepared ahead of time.

Peas and Cheese Salad

My daughter Nikki and I had lunch one day at a local breakfast and lunch place (my favorite kind of restaurant) and they served this as a side with my sandwich. It is a very simple and quick recipe to make. Serve on top of individual iceberg lettuce leaves if desired and...

Southwestern Salad

A very easy and tasty salad that is great served with quesedillas or enchiladas. Add grilled chicken to make a complete meal.

Sunshine Broccoli Salad

This recipe has been around for many decades and sometimes you will see it at potlucks. There are many different variations, however, this is the basic recipe. Feel free to change it up any way you like it.
>>><<<