Search by Main Ingredient:
or Search by Type:
Desserts
Apple Pie
Cheesecake
Chocolate Caramel Cheesecake
Chocolate Chip Cake
Chocolate Chocolate Chip Cake
Chocolate Éclair Dessert
Creamy Key Lime Pie
Peanut Butter Pie
Pumpkin Pie
Whipped Cream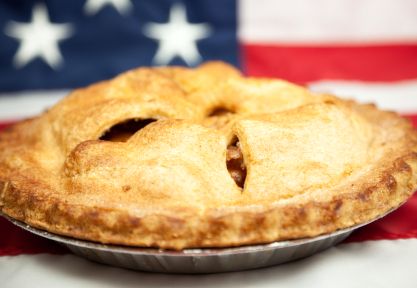 Apple Pie

My husband loves this apple pie recipe. The whole house smells of sweet apples and cinnamon! Need I say more?

Cheesecake

This cheesecake is a wonderful smooth and creamy cheesecake. Make this recipe and add a sauce on top right before serving. Sauces such as strawberry, blueberry, raspberry or key lime sauce to make it even more decadent. Or simply drizzle...

Chocolate Caramel Cheesecake

My sister-in-law Cathy makes a lot of great food and this recipe is loved by everyone in the family. It has a creamy rich chocolate cheesecake filling, with a caramel pecan sauce on the bottom. It is just decadent!

Chocolate Chip Cake

This is one of our family's favorite desserts that my mother-in law makes. It is prepared in a Bundt cake pan and is moist and delicious every single time. Thanks Mimi for such a great recipe that we will pass down from generation to generation!

Chocolate Chocolate Chip Cake

My daughter, Nikki had asked me to make her grandmother's Chocolate Chip Cake. However, she wanted me to use chocolate cake mix instead of the yellow cake mix. So we tried it out and it...

Chocolate Éclair Dessert

This is a great recipe for the kids. It has graham crackers on the bottom and a French vanilla pudding mixture in the middle. Then it is topped with another layer of graham crackers, with a final layer of chocolate.

Creamy Key Lime Pie

Peanut Butter Pie

This recipe is from my mother-in-law who is a wonderful cook. She can whip up a meal in minutes which always amazes me. This pie is smooth, creamy and delicious. It is also easy to prepare.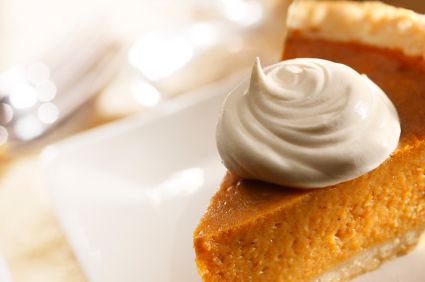 Pumpkin Pie

I had never made a pumpkin pie before and my sister had told me the best recipe was on the can of Libby's® Pure Pumpkin. There are many recipes out there, but the Libby's® recipe...

Whipped Cream

Whipped cream is so simple to make. The whipped cream can last a few hours in the refrigerator without separating with a simple trick...
>>><<<