Search by Main Ingredient:
or Search by Type:
Appetizers & Dips
Baked Chicken Taquitos
Caprese Salad
Caprese Salad Skewers
Cheese Dip
Cocktail Meatballs
Greg's Simple Nachos
Guacamole
Homemade Tortilla Chips
Mexican Pinwheels
Mushroom Puffs
Pizza Puffs
Refried Bean Dip
Ryan's Beer Cheese
Spinach Dip
Stromboli
Tomato Basil Squares
Tomato, Mozzarella & Pesto Tart
Veggie Pizza
Vidalia Onion Dip

Baked Chicken Taquitos

These are tasty morsels and the kids like them because they are fun to eat. They are much healthier than the fried version. Great as lunch or a snack on the go. Great to make ahead and freeze.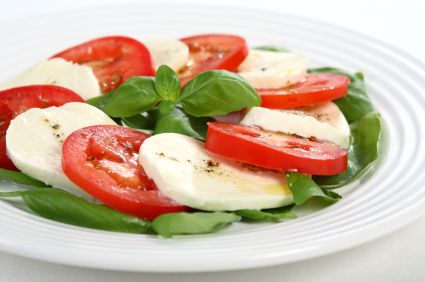 Caprese Salad

Caprese salad or otherwise known as Insalata Caprese, is a very simple yet elegant salad. It uses only fresh ingredients and even in its simplest form is quite delicious. Fresh tomatoes, fresh mozzarella, and ...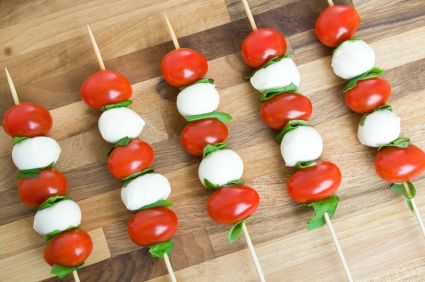 Caprese Salad Skewers

What better way than to put Caprese Salad on a stick? These are very attractive to serve for parties, so simple and delicious!


Cheese Dip

This recipe is great served with tortilla chips. It is simple and easy to prepare.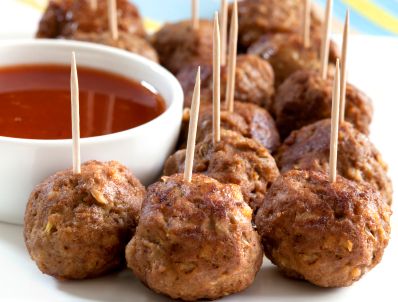 Cocktail Meatballs

This recipe is so unbelievably easy, yet it is a crowd pleaser! It is a recipe that has been around for a long time and can be modified in so many ways to make it your own. This appetizer is usually one of the first one gone at family gatherings. Kids and...


Greg's Simple Nachos

Tortilla chips layered with seasoned beef, cheddar cheese and jalapenos. This is my husband's simple, no nonsense recipe that the guys (and girls) usually devour as soon as it hits the table.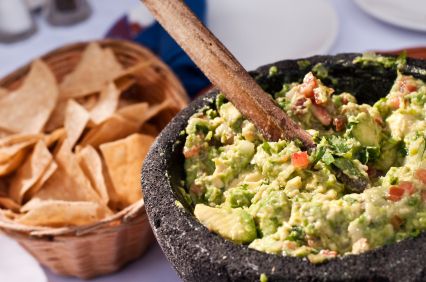 Guacamole

This was the first recipe that introduced my daughter Alyssa to the culinary world. She is the only one that is allowed to make this recipe in our house now!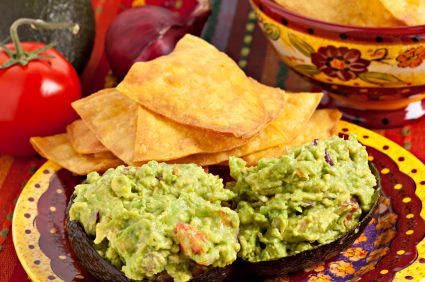 Homemade Tortilla Chips

Once you taste these, it will be hard going back to bagged tortilla chips. They are very easy to make and your guests are usually very interested in how you did it.

Mexican Pinwheels

The red, green and black colors of the ingredients make these pinwheels very attractive. They are also very tasty and simple to prepare.

Mushroom Puffs

Perfect for making ahead of time. These tasty appetizers are filled with cream cheese, mushrooms, green olives and pimientos. Another one of my mother-in-law's great recipes.

Pizza Puffs

This recipe is so easy to make and turns out great each time. They are filled with pepperoni and cheese that just melt in your mouth. This is a must try recipe that we think you will really enjoy.

Refried Bean Dip

If it is a family gathering and the theme is Mexican, my mother-in-law always wants me to make this dip. It is not the typical refried bean dip that is cold. It can be made ahead of time and popped in the oven right before serving.

Ryan's Beer Cheese

My husband is from Lexington, Kentucky and he has fond memories of beer cheese. His favorite brand is Hall's. We have experimented and tried many recipes until we came up with this version. My son Ryan has mastered making this recipe and he....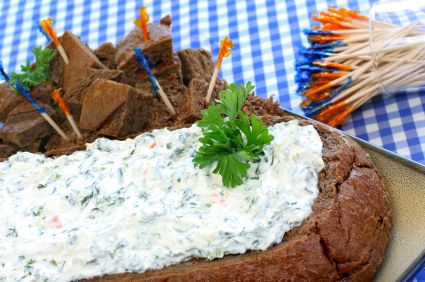 Spinach Dip

This is the classic Knorr's Spinach Dip recipe on the back of their vegetable soup package. I am surprised how many people still ask me how to make it and don't know this great recipe. When we make this for get togethers, it is always gone way before the party is over!

Stromboli

Stromboli is not difficult to make especially if you use this simple recipe. It is filled with ham, salami, and cheese that can be served as a meal or as appetizers. There are endless combinations such as adding crumbled bacon or making it all vegetarian.

Tomato Basil Squares

When my kids were toddlers, many of my friends were Pampered Chef reps. So I went to many parties and purchased some of their great products that I still use today. They have lots of delicious recipes posted on their website and this is one of my favorites.

Tomato, Mozzarella & Pesto Tart

Puff pastry spread with basil pesto, thinly sliced tomatoes and topped off with mozzarella. So delicious and very easy to prepare. You will definitely impress your guests with this simple recipe.

Veggie Pizza

This is another one of my favorite recipes from the Pampered Chef. You can use any combination of vegetables you desire even if it is only one type of veggie. The kids really like this recipe.

Vidalia Onion Dip

Anytime I take this appetizer to a pot luck, everyone always asks me for the recipe. Even people who do not like onions, like this dip. It is one of the first items to go at gatherings. Definitely a crowd pleaser!
>>><<<