Search by Main Ingredient:
or Search by Type:
Beef

Asian Beef and Noodle Soup
Balsamic Marinated Flank Steak
Beef Bourguignon
Beef Stroganoff
Chili
Cocktail Meatballs
Fajitas
Mexican Lasagna
Mom's Meatloaf
Montreal London Broil
Philly Cheesesteak
Sake Steak
Sauerbraten Pot Roast
Slow Cooked Barbecue Beef
Superb London Broil
Teriyaki Steak Kabobs
Teriyaki Marinated Flank Steak

Asian Beef and Noodle Soup

This recipe is very healthy, simple and lots of great flavor. It is a complete meal in a bowl. I love to make extra soup and place it in the refrigerator in a clear jar for everyone to snack on.

Balsamic Marinated Flank Steak

This is another versatile marinade that takes only minutes to prepare. I love to use marinades because it infuses quite a bit of flavor typically without requiring a lot of ingredients.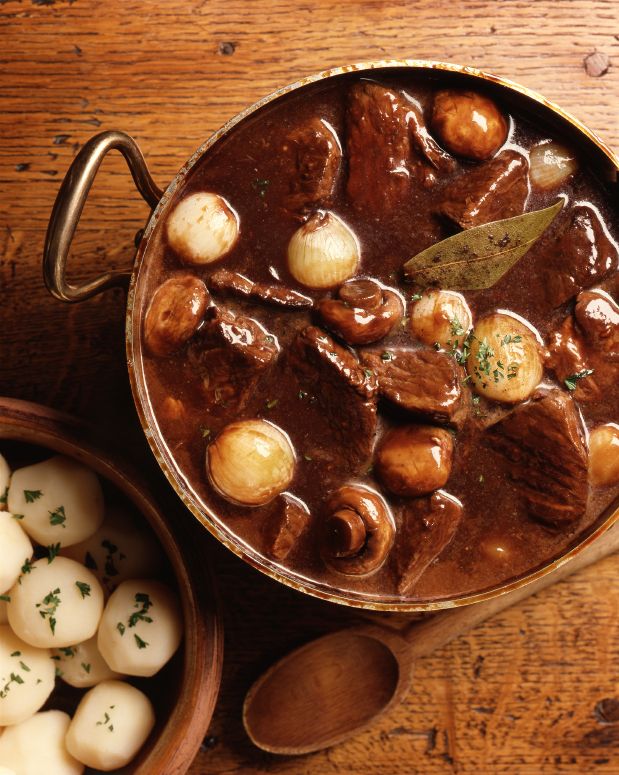 Beef Bourguignon

This is our family's simplified version of Julia Child's famous recipe. It is a very rich and flavorful stew that is really easy to make despite its intimidating name.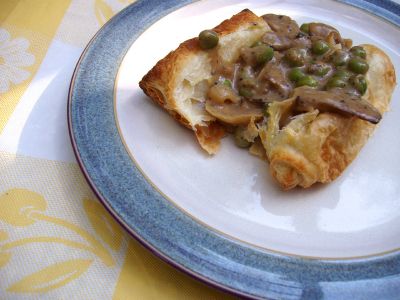 Beef Stroganoff

This recipe is really easy to make and it is also quick. It has wonderful flavor and it is a great departure from the cream of mushroom soup version.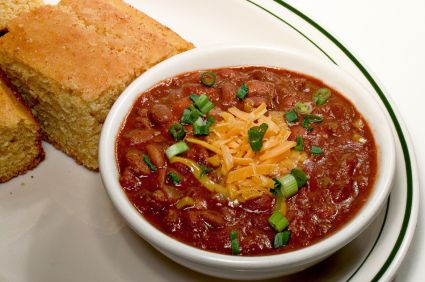 Chili

Chili is wonderful meal on a cold winter's day. With all of the the spices, this chili recipe will warm you up. Serve with a dollop of sour cream, freshly shredded cheese and freshly chopped cilantro.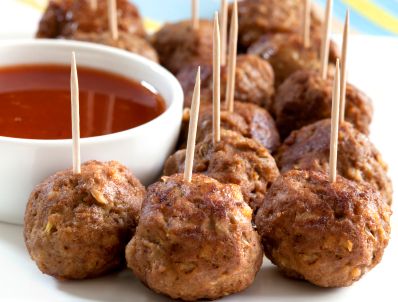 Cocktail Meatballs

This recipe is so unbelievably easy, yet it is a crowd pleaser! It is a recipe that has been around for a long time and can be modified in so many ways to make it your own. This appetizer is usually one of the first one gone at family gatherings. Kids and adults...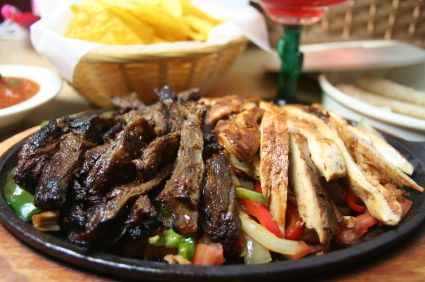 Fajitas

Fajitas are so simple to make. They are a great week night meal since you can marinate the day before and grill the next day. The marinade is a great all purpose marinade that does not need to be limited to fajitas.

Mexican Lasagna

This recipe is so easy and so good! It is also great for making ahead and reheating. I like to cut up the leftovers into squares, wrap up and freeze individually for lunches.

Mom's Meatloaf

When I was a kid, I remember the smell of the house when my mom was cooking meatloaf. She glazed it with ketchup and topped it off with strips of bacon. This is my version of Mom's meatloaf.

Montreal London Broil

Everyone in the family likes this recipe. Many times I will serve it to guests because it is a fool proof recipe. Also, very simple to prepare. I love to serve this with our Baked Potato Wedges and a simple salad consisting of baby greens, red onions...

Philly Cheesesteak

I grew up in a small town in Bucks County, Pennsylvania which was about 30 minutes outside of Philadelphia. Some of the area's most popular foods are soft pretzels, TastyKakes, hoagies and the famous Philly Cheesesteak. My recipe will show you...

Sake Steak

This recipe you will find very interesting. Instead of marinating the meat first, you will cook the steak until your desired doneness and then you will marinate it. However, you can also use the traditional method of marinating first. Great recipe and very easy...

Sauerbraten Pot Roast

A friend of mine, Lisa, introduced me to the Knorr's Sauerbraten Pot Roast mix about 15 years ago. I make it a couple times a year now in the slow cooker. Someday I hope to attempt a homemade version of it.

Slow Cooked Barbecue Beef

Moist and tender shredded beef using your favorite barbecue sauce. Perfect for the slow cooker or can be slow roasted in the oven. Takes only minutes to prep.

Superb London Broil

I had clipped this recipe back in 1992 from a coupon insert in the newspaper for Lea & Perrins. Having the clipping in my mass amount of saved recipes, I finally tried it about 19 years later. It is a very good recipe that can be used on London Broil or flank steak...

Teriyaki Beef Kabobs

These kabobs turn out tender and tasty every time. This marinade can be used also for chicken and pork.

Teriyaki Marinated Flank Steak

I have been making this recipe for close to 20 years now. The marinade is great on steak, London Broil and also I have made chicken skewers with it. It is a very versatile marinade.
>>><<<